It was a beautiful summer morning to leisurely browse the stalls of the flea market, but I was on a specific mission. I was on the lookout for something that would inspire me to put together a little photo shoot.
I knew something would catch my eye, but on this day, I struck vintage apron GOLD in the very first booth I stepped in to ~ it was the worn cotton blue/green floral apron you see below that I quickly spied, but, what I didn't know, was that it was resting in front of another pile of fabric of which a sweet faded red/orange polka dot with blue trim apron was trying to hide in. Then, two steps further in, was a monogrammed 'B' (hand stitched in pink crewel) on a baby pinstripe towel, PLUS a small, vintage oval blue trimmed plate sitting on a table next to it. Score.
During this time, I was also working on the content for my online food photography workshop that was coming up in a month, of which story telling was an integral part of. After covering all the aspects of shooting for a story, the final assignment would be to photograph a food story. I gave myself the very same assignment to show how I would go about it, and then to share the final presentation with the group. The vintage aprons were what gave me the inspiration for my entire shoot. From there I created a story around them, choosing to incorporate a Strawberry Lemon Tart. The next steps were to gather all the necessary elements (props, supplies, surfaces…) needed to produce the shoot. I talk a lot about being prepared. Below is a shot of most of the elements that I pulled for my shoot. The overall theme was to have a light summer and worn, vintage feel. I also took this opportunity to push myself a little further and create images that were a bit brighter and lighter in look and feel than what I am more naturally drawn to. Something I spoke of in this past post, about working on your craft.
So, below is a little story about vintage aprons and a Strawberry Lemon Tart, on a summer afternoon.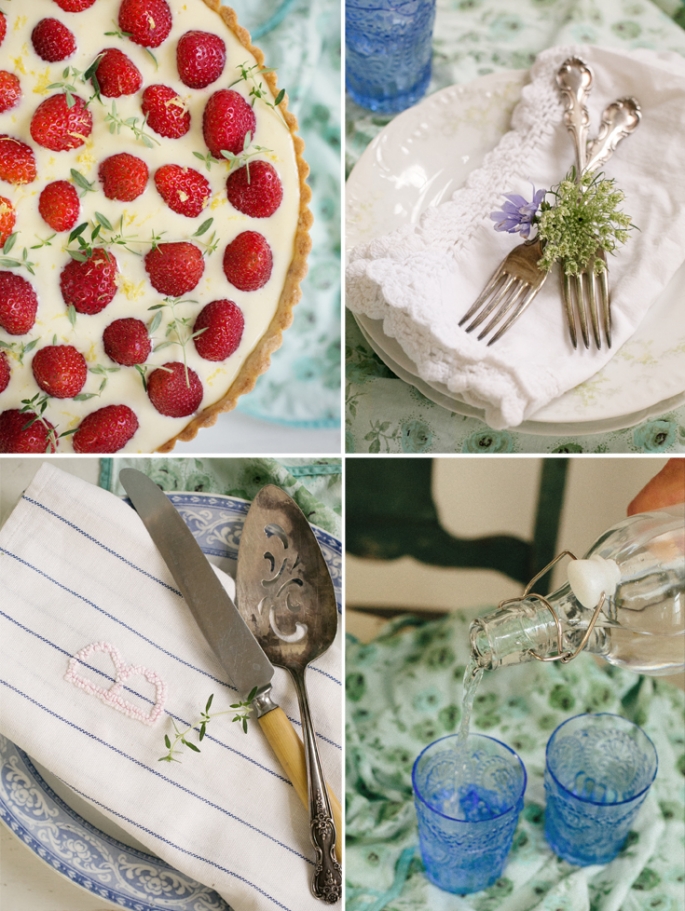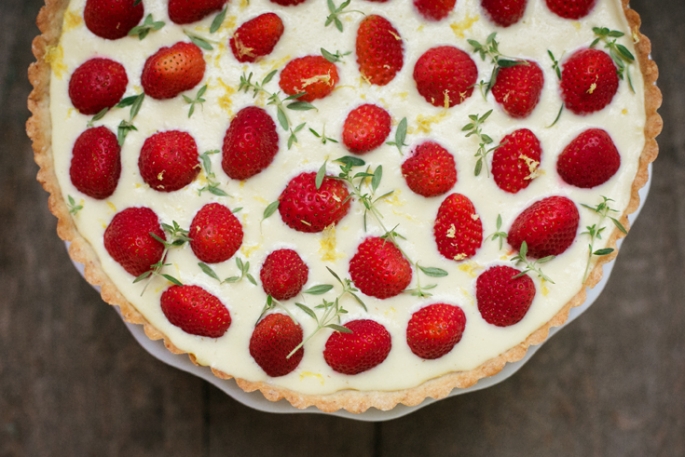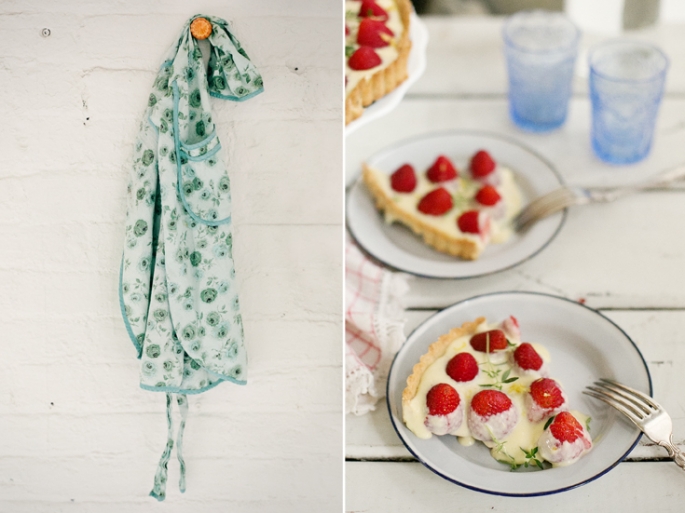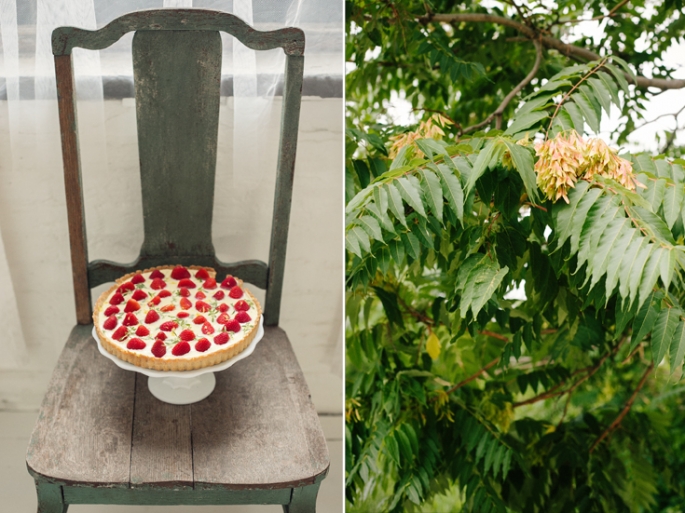 As part of the lesson plan for this topic, I added a video showing various parts and set ups from the actual shoot day and about how important it was to be organized and prepared. I think it's only fair to share a few developments from the shoot day here, as I shared it with my workshop, because I believe in keeping it real: The recipe called for crushed pistachios, which I had, but somehow forgot to add; it got warm enough in my studio that my (hero) tart started to melt and fall apart (if you look closely, you'll see) before I was finished shooting it; AND, the sweet blue flowers that I picked on the side of the road and brought in for the shoot, died by the time I got to them. My biggest lesson, freeze my tart next time I'm shooting in my warm studio. The point – stuff happens and you just go with the flow and improvise. That's real life;)
x~gretchalina